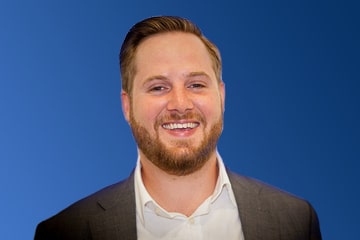 Peter is a manager at tml Partners heading up the Commerce and Industry practise specialising in senior marketing appointments across the consumer landscape.
Peter started in recruitment over 10 years ago when he, along with the board at Mash Media, set up Red Recruitment an agency specialised in placing marketing and sales professionals into the exhibition and conference industry.
Peter grew his network across the marketing and sales landscape before deciding to hone his passion towards the creative marketing industry and joined VMA Group, one of the world's leading marketing and communications search firms. Here he was responsible for establishing the marketing division from the ground up building a team around him who worked across all sectors including; financial services, energy, infrastructure, retail and pharmaceuticals to name but a few.
Fast forward another 3 years and Peter is very excited to join the rapidly growing and highly entrepreneurial marketing search firm tml Partners, with the remit to grow the commerce and industry practise.
Peter is passionate foodie, both cooking it and eating it. He is also a fair-weather cyclist and a very enthusiastic (albeit not very good) golfer.