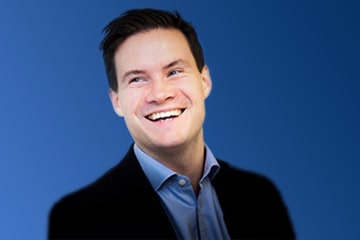 I have had an excellent experience engaging with Charlie Green and tml Partners. Charlie and the team have a deep understanding of PR and Corporate Communications. They take time to identify the right opportunities for you on a cultural as well as professional level. I would highly recommend Charlie to any senior communications professional seeking guidance on the next step of their career.
Lucie Smith
Global Head of PR / Travelex
Charlie is a highly personable and relationship led headhunter with an excellent understanding of corporate communications and branding. He is well researched and refreshingly thorough in his approach, and puts the interests of his clients first at all times. I would not hesitate to recommend Charlie and tml Partners to any organisation looking to develop their marketing and communications team, as well as to individuals interested in exploring new career opportunities.
Christen Thomson
Senior Director / Citigate Dewe Rogerson
Charles has been invaluable to me in regards to securing a new role and also in helping recruit new team members.
Steve Davison
Strategy Director / PwC
Charlie is an excellent recruiter and someone I would not hesitate in recommending to other professionals.
Omer Wilson
Marketing Director / Digital Realty
I worked with Charlie on a job opportunity and found him exceptionally knowledgeable, informative and approachable. I would certainly work with Charlie again.
Kathy Dover
Head of Brand Marketing / L'Oreal
Charlie's commitment to his candidates and clients is second to none and his attention to detail is faultless. He has been an absolute pleasure to work with, and I cannot recommend him enough.
Michelle van Vuuren
Marketing Director / Sotherby's
Charlie is a first class recruiter. His knowledge of the professional services sector is strong and his client-side experience means he understands the challenges of operating within a partnership. His briefings have proved sound while his responsiveness and professionalism have been exemplary. I look forward to working with Charlie again in the future.
Abigail Tarren
Head of BD / Pitmans LLP
It was a pleasure being supported by Charlie Green and tml Partners for my recent job search. They had great contacts and I felt like Charlie and tml partners had my best interests in mind when discussing opportunities with me. The role they placed me in is also fantastic! Charlie's experience and knowledge of the professional services market was of huge value and importance when I was deciding my next career move. He worked proactively and had great relationships with his clients and provided guidance and reassurance throughout all stages of the recruitment process. I would definitely recommend Charlie and tml Partners to anyone looking for a marketing recruitment specialist role.
Louise Byron-Sinclair
Head of Marketing / Forensic Risk Alliance
We all know that changing marketing roles is a big deal at any level, but when we're taking a senior position in a new company, it's all the more critical that we make the right, considered choice. Our next move could define our marketing careers, and so we need to work with recruiters that are helpful, accessible, diligent, great communicators, honest and, above all, inspire trust. Charlie and David at tml Partners ticked all of those boxes for me, and I'm excited about the next career step I'm just about to take. I would work with them again without hesitation.
Brian Macreadie
Head of Marketing / Addleshaw Goddard
Charlie Green is a Founding Partner and Director at tml Partners. With over 10 years experience spanning specialist recruitment and professional services' business development, Charlie joined Simon Bassett to drive change across the marketing recruitment industry.
Prior to joining tml Partners, Charlie led the business development strategy for the consumer markets sector at global accountancy and advisory firm Grant Thornton. Here, he established long term relationships with management teams across the FMCG, Food and Beverage sectors, supporting privately held, sponsor backed and listed businesses to realise their strategic ambitions. His time with Grant Thornton has also afforded Charlie first hand experience of life "working in a Partnership" and the special blend of ingredients required to drive a successful and fully integrated marketing and client development strategy.
Before Grant Thornton, Charlie managed the professional services division at EMR, one of the UK's leading marketing recruitment specialists. Here he delivered bespoke executive search assignments for senior marketing talent across the accountancy, consultancy, property and legal sectors. A passionate people manager, Charlie has successfully built and developed teams, as well as facilitating coaching workshops within SME and large corporate organisations.
With traditional roots in Northumbrian farming, Charlie now embraces life in London. He and his wife are avid travellers. Once a keen sportsman and occasional triathlete, he still braves the daily commute into London on his bike.