Our specialist real estate marketing recruitment division recently partnered with Henry Boot PLC – one of the UK's leading and long-standing property investment and development, land promotion and construction companies.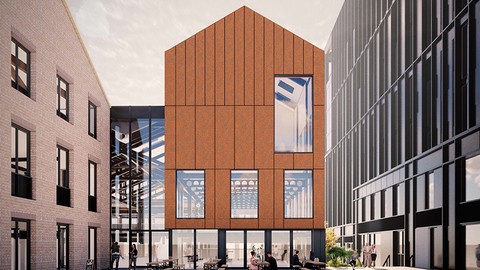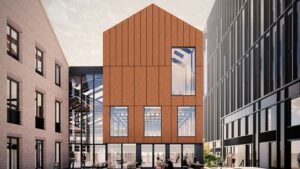 Headquartered in Sheffield and employing over 500 people across the UK, Henry Boot PLC offers a strong heritage of over 135 years together with a progressive vision for the future as a member of the FTSE All Share Index.
Following an industry recommendation, Henry Boot approached Charlie Green & Tish de Beer to support the business with their search for a highly commercial and creative Group Marketing & Communications Director – to establish a best-in-class marketing strategy for the business.  
Reporting directly to CEO, Tim Roberts, the role will lead a dynamic internal team and drive forward an exciting and ambitious growth strategy for the group and six specialist divisional brands. Henry Boot were looking for a marketing change agent, and someone who can think outside of the box to help the group showcase their point of difference.

Rachel White, HR Director, commented on their experiences working with tml Partners:
"We recently partnered with Charlie Green and Tish de Beer at tml Partners to support us on the appointment of our new Group Marketing and Communications Director.  As our search partner, they understood our culture and values and were able to deliver a comprehensive market map and unrivalled access to the best talent in the market.  They were consistently professional, enthusiastic and efficient throughout the process. We're delighted to welcome Ian Wilson to the Henry Boot family thanks to tml Partners, and we wouldn't hesitate to recommend them for marketing search senior appointments."
Rachel White, HR Director, Henry Boot PLC
Following an extensive search and selection process, Ian Wilson was successfully appointed as Henry Boot's new Group Marketing & Communications Director.  Ian holds an impressive 20 year marketing career acquired through in-house and creative agency roles, and previously held group leadership roles with Peel L&P, Bruntwood and Urban Splash where he led on rebrand, positioning and commercial change management projects.
tml Partners is an international executive marketing recruitment firm specialising in senior appointments across marketing, business development and corporate communications. Tish De Beer and Charlie Green are currently partnering with real estate, property and construction businesses to build best in class in-house marketing and commercial teams – working across both permanent and interim mandates. 
To learn more about how Tish, Charlie and the team at tml Partners can support the growth of your marketing function, please get in touch at tish.debeer@tmlpartners.com