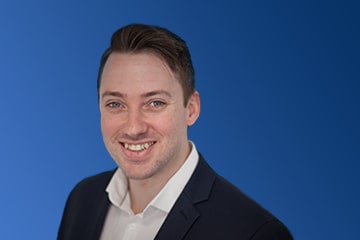 We recently partnered with tml Partners to hire our first Marketing Director, to help elevate our marketing activity to achieve the next stage of commercial growth. Since joining, Sarah has proved to be an impressive hire and has had an immediate impact on some fantastic results, which is testament to the quality of the search that tml Partners ran. Working with David and Charlie was an absolute pleasure, always on hand with clear and concise communication, and their expertise and knowledge within the senior marketing community is clearly evident from the outset. They gave us every confidence that we were speaking to the best possible talent for our brand and helped us define and shape our own requirements, challenging where needed. We wouldn't hesitate to recommend David and Charlie, and the wider team at tml Partners for marketing hires, and look forward to building on our partnership with the firm in the future.
Nimesh Shah
Partner / Blick Rothenberg
We all know that changing marketing roles is a big deal at any level, but when we're taking a senior position in a new company, it's all the more critical that we make the right, considered choice. Our next move could define our marketing careers, and so we need to work with recruiters that are helpful, accessible, diligent, great communicators, honest and, above all, inspire trust. Charlie and David at tml Partners ticked all of those boxes for me, and I'm excited about the next career step I'm just about to take. I would work with them again without hesitation.
Brian Macreadie
Head of Marketing / Addleshaw Goddard
David Price is a Director across B2B markets and heads up the firm's flagship professional and business services practice at tml Partners. As an executive head-hunter, David has led on board-level marketing and BD appointments for some of the world's leading legal, accounting, real estate and consulting firms.
David's career started out a far cry from the world of recruitment, working for two leading wine merchants after graduating from Royal Holloway, University of London. Progressing into a business management role with leading national retailer Majestic, David focused on growing teams and revenue. He also developed new private client and commercial business on a regional level alongside running new store openings nationally. From his time in the wine industry, David holds one of the highest and most respected accreditations in the industry in the form of the WSET Diploma, and still has one eye on an MW one day!
After deciding to transfer his commercial skill-set (and love of wine) to the city, David began working for a FTSE listed professional recruitment firm where he developed and ran their professional services marketing desk, building up a strong network of relationships across the legal, accounting and consulting sectors. David then joined an industry specialist, becoming one of the go-to career experts for marketing and business development professionals both within the legal sector and beyond.
Here at tml Partners, David focuses on board and leadership search mandates across professional services, business services and complex B2B environments. David has partnered with world-leading organisations through to high growth start-ups, on both leadership appointments, advisory work around marketing ecosystems, talent strategy and benchmarking. This work has included projects as far afield as Asia and America, and companies that include some of the world's largest law firms and the Big Four consultancies. David's team specialise in placing management and senior marketing professionals across B2B including technology, defence, information and analytics, as well as professional services.
Outside of the office, David retains his love of wine and food, balanced by keeping active as an avid gym goer. He's a lifelong Spurs fan and a season ticket holder at the new Tottenham Hotspur Stadium.