What is the best piece of career advice you've ever received?
Listen more, speak less. Very simple advice but something comms professionals often fail to follow. I'm sure it's our agency backgrounds, constant need to 'consult', and fear of gaping silences in conversations that drives this – but the older I the get the more I find myself following this advice. And it's more powerful than my younger self could ever have appreciated.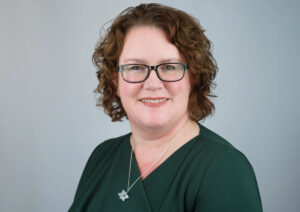 What future opportunities do you think marketing and communications will create over the next five years?
Looking specifically at communications I believe there is an incredible leadership role for us to play in our organisations over the next five years. The past 12 months of global instability (Covid, BLM, etc) has shone a welcome spotlight on the value and impact of our craft. We have a seat firmly at the leadership and board table now and I don't see that changing, in fact I see our power, influence and opportunity growing exponentially and am hopeful that 'Chief Reputation Officers' supersede or absorb the CMO responsibilities.
What is your most trusted news source?
This is like asking a chef to pick their favourite meal! Financial Times for business news; Twitter for the combination of its breaking news and random wormholes I end up in that might inform or inspire; and The Economist for the deeper global analysis it gives on the world, which is critical to my role.
What has had the most influential impact on your leadership career and why?
For me it has been the bad experiences rather than the good that have had the biggest impact – tricky working relationships I've had to adapt to and navigate through; leaders who I've seen behave in a certain way and know I never want to emulate; a campaign not going as expected and reflecting on what I could have done better or differently along the way.
What is your biggest takeaway from covid19?
That there is a greater need than ever for companies to be transparent – both with customers and their employees. Even if you don't have all the answers, communicating is critical so that we can offer guidance, answers, support where we can. The business now looks to comms for this kind of guidance – more than they ever did before.
How are you planning for 2021 and beyond?
An ever-sharper focus on the levers that drive our reputation. We have a clear view of the indices that shape our reputation and where we are weak and strong. We will be spending much more time looking at our ESG work and 'over communicating' in these areas given what a critical factor it is for customers' buying decisions and for investors' investment decisions.
What career advice would you now give to yourself 10 years ago?
Always ask yourself if this is the hill you want to die on. We fight plenty of battles – some are worth it, some aren't – make sure you get the balance right.
What's the toughest interview question you've ever asked or been asked?
Anything that is a contrived HR question……like 'if you were an animal, what animal would you be'. Can we please ban questions like that?
Who is your business hero and why?
Larry Fink, CEO of Blackrock. As the leader and co-founder of the largest asset management company in the world he has used his role to not only drive a vision and purpose for his own company, but drive a focus on ethical investing for the whole industry that will leave an incredible legacy. His annual letter is a must read for all business leaders.