tml Partners recently attended a panel discussion with our Community Partners at the Canary Wharf HQ of Barclays for Skill Up, Step Up, a transformative initiative launched in collaboration with the Evening Standard and Barclays LifeSkills program, aimed to address the alarming youth unemployment rate in the wake of the pandemic.
With a generous £1 million donation from Barclays, the campaign focuses on bridging the skills gap and empowering unemployed youth to upgrade their competencies. We are delighted to report that more than 200 participants have already secured jobs or apprenticeships, thanks to the Skill Up Step Up campaign, with over 400 having been upskilled and trained.
During a panel discussion, formerly unemployed individuals had the opportunity to share their inspiring stories of transformation with a captivated audience of over 100 individuals. Their heartfelt testimonials were a testament to the life-changing impact of acquiring new skills through the campaign. City Gateway and Resurgo, two charitable organisations which tml Partners support, along with 2020 Change and First Rung, have been funded to provide empowerment training to disadvantaged young people, along with valuable introductions to employers.
Overcoming Barriers
Dunsin Adetunji, aged 18, found herself at a crossroads after realising her disinterest in the fashion world after attending the Fashion Retail Academy. Upon seeing an advert for a programme at City Gateway, she signed up, gaining the skills and confidence needed to secure an apprenticeship in the communications division at the prestigious Man Group, an investment management business. 
"At first I would sit in comms meetings and never talk but now I have learned to share my ideas," she said. "I am learning that to be professional means putting my emotions to one side to seek solutions for the greater good. It feels amazing to be challenging myself every day and realising – I can do this."
Dunsin's transformation from a timid individual to a confident professional with a valuable role within the company is a testament to the program's impact.
City Gateway
The Tomorrow Foundation, the charity arm of tml Partners, collaborates with City Gateway with a shared commitment to creating opportunities for personal and professional growth for disadvantaged youths. City Gateway specialises in offering comprehensive training courses that equip individuals with the skills and confidence necessary to succeed in the workplace. 
We partner with City Gateway through the following initiatives:
Coaching City Gateway staff: our consultants work with City Gateway coaches on CV writing and interview skills, so that they can pass these valuable competencies on to the young people they work with.

Workshops for students: tml Partners provides workshops on "life skills" training including CV writing, interview skills, job searching, career advice and developing a personal brand through social media.

Exploring apprenticeship opportunities: in the future we aim to work with our clients to deliver opportunities for apprenticeships across a broad range of industries.
Resurgo
Resurgo is another esteemed organisation that shares our vision of empowering young individuals to overcome obstacles and thrive in their careers. Resurgo's flagship initiative, the Spear program, equips young people with the skills and confidence needed to secure sustainable employment.
We've been working with Resurgo's partnership team to provide direct support with their Spear Programme. We provide support in the following ways:
Mock Interviews: the tml team provides trainees with interview training and practice. Mock interviews allow the trainees to gain a realistic experience of an online interview and meaningful feedback to help them improve their interview technique. The purpose of the mock interview session is to help the Spear trainees know how to communicate effectively online, practice answering standard interview questions, and to raise their expectations that getting into work is still possible in this time.

External Panel Sessions: external panels are a Q&A panel session for the young people on the Spear Programme to learn about different careers and routes into a variety of industries. The tml team works with small groups of volunteers to speak specifically about our industry, careers in marketing and recruitment, our own journeys into work and what we have overcome to get to where we are.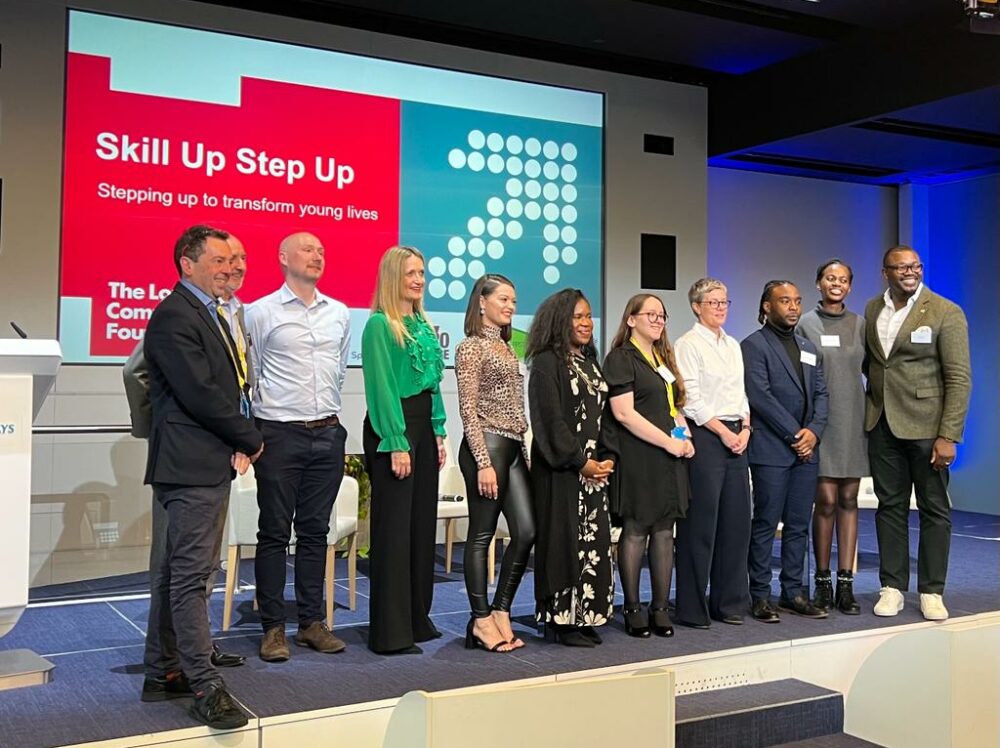 The Tomorrow Foundation
At The Tomorrow Foundation, we are proud to collaborate with City Gateway and Resurgo as we collectively strive to create a brighter future for young people, unlocking their potential and enabling them to build successful lives.
We fundamentally believe in business as a force for good. Acting with purpose that is beyond positive intent. By creating social impact that can be assessed and continually improved as a business KPI, just like profit.
We make apprenticeships and internships happen

We partner with charities that share the same cause

We provide pro bono learning and coaching as part of our DNA

We volunteer time

We mentor for careers in marketing

We donate, fundraise and

We provide targeted grants
If you'd like to discuss the work we do with The Tomorrow Foundation, please get in touch with Charlie Green, Head of Charity Partners: