CMOs Must Bulletproof Their Marketing Team – Gaining A Competitive Advantage During Uncertain Times
The last few years have produced more adversity and change for businesses than we have ever been accustomed to and now we are facing a tough economic climate. But within that comes opportunity, especially for marketing teams that are prepared to invest.
Hiring confidence for marketers remains
UK employers have signalled that they are determined to keep hiring in 2023 despite the economic downturn and cost of living crisis as announced in the latest Manpower employment outlook survey.
For three years running now marketing and sales roles have been amongst the fastest growing jobs globally according to Linkedin further highlighting how critical customer-centric and growth-focused roles have become, including periods of uncertainty. It's notable that 'Chief Growth Officer' and 'Growth Marketing Manager' are both currently in the top 10.
This is yet further reinforced by Research from APSCo that revealed there were 40% more marketing vacancies available in the first half of 2022 when compared to H1 of 2021.
Simon Bassett, CEO of tml Partners said: "All the global and domestic jobs data just reinforces that companies now overwhelmingly see marketing and related roles as business critical. Marketing talent retention is going to remain a battle for most employers this year."
The Great Resignation wasn't an aberration
The Great Resignation caught many employers by surprise in 2021 with many counterintuitive factors leading to significantly higher than expected job moves.
Bassett went on to say: "Whilst the post-pandemic job market became commonly referred to as The Great Resignation, we do not see this as a unique phenomenon for marketers. Demand for skilled marketers is still outstripping supply and when this is added to other factors like salary inflation, newly defined roles and ever-growing opportunities that remote working presents, the signals all show that now is the time to hire and invest in marketing teams."
There are many well-read reports and commentators amongst the CMO community that have evidenced why economic downturns are now commonly recognised as the best time to invest in marketing and brand strategy – albeit for the braver leaders. So it is perhaps therefore no surprise that marketing talent should follow suit.
Many older marketers who have lived through three or four recessions will tell you from previous experience that when you told people you worked in marketing during a downturn a common response would be "isn't the marketing department the first to be cut in a recession?"
Today this couldn't be further from reality.
Standing Out in a Competitive Marketplace
These factors all show sustained improvement in the perceived value of marketing, with CMOs now more commonly having a solidified place in the boardroom. The statistics are hugely positive and marketing team leaders must certainly be looking to capitalise on the uplift in marketing hiring to bulletproof their team.
But how can marketers continue this trajectory? How are Chief Marketing Officers equipping their future leaders to fill skill gaps and prove themselves to be valuable?
Perhaps unsurprisingly, performance marketing, MarTech (marketing technology) and growth skills are some of the most in-demand skills. Professionals are being brought into teams to make commercial use of the abundance of data, automation and personalisation that is now available. The sheer number of new tech products available can be a minefield and overwhelming.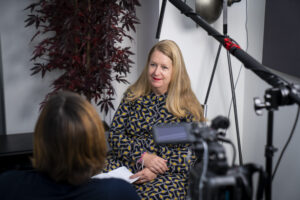 Lisa Jazwinksi, Global Director for Marketing Strategy & Planning at Bacardi has said "as the job becomes more complex with information overload, we need to hire people with experience in analytics". The right fit within a marketing team should be able to analyse data, but also solve problems and shape strategies with it.
Does this mean that the creatives and storytellers are less valued within a marketing team now compared to the data-driven specialists? Well, The CMO report found that these skills must be utilised hand-in-hand. Jos Cleare, Managing Director at Accenture said "the magic happens" when creativity and data come together.
It's imperative that new and current team members ensure that their work is aligned to the wider business strategy and goals. The LinkedIn data and APSCo research both found that business development and client relationship management are currently sought-after skills, with a 54% uplift in demand. This demonstrates that although a lot of marketing team members can be of value in the engine room of a business, the frontline also needs confident and adaptable marketers.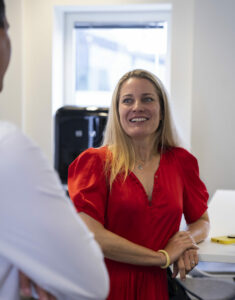 "Marketers must understand the bigger picture of the total business" said Caroline Hipperson, Managing Director of Funkin Cocktails. Curiosity and confidence are required from your new marketing recruits to raise their profile within a business and for CMOs to future-proof their team's credentials.
It's a competitive environment for marketers, but certain skill sets can cement one's positioning in a company and capitalise on the ever-rising number of marketing roles available.
Whether there's a downturn or a recession, the evidence has never been clearer – it's probably the best time to hire, invest and upskill the marketing team to bulletproof it for a meaningful competitor advantage.
This blog is a companion piece to the first edition of The CMO Report.
Who are tml Partners?
tml Partners are a specialist marketing headhunter with access to a global network of marketing leaders.
To learn how tml Partners can help you or to take part in future reports and events, get in touch with Simon Bassett: