SHARE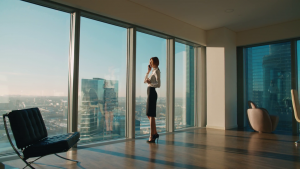 As many people start to assess their career plans in the New Year, James Gilford from tml partners offers some timely reminders and advice to senior marketers planning a career move.
Finding your next senior leadership role in marketing can be tough. It might be three to five years since you last looked, the market may have changed. Old recruitment contacts might have moved on. Most importantly you may or may not know where to look for those roles that never make it to an advert on LinkedIn. Should you be approaching search firms now you're a 'head of', or director of marketing? There are so many firms that, like a lot of businesses, do not 'get' marketing. It can be frustrating and time consuming to look for a new role.
Firstly, at your level, the game is different now. It is not about applying to multiple jobs and picking one. Too often we meet with marketers who start their search too late, often needing a new role within two months. Recruitment processes for senior marketers takes anywhere between 3-6 months. In today's marketing, with clients driving briefs to be ever more specific, sometimes you may only be suitable and/or interested in a handful of roles per year.
So we would advise you to get good at passive searching – constant career planning whilst you're content. Then you need to meet people. Senior recruitment is still a personal human-to-human process. We would recommend meeting with well-networked recruiters – we've all dealt with a recruiter that does not understand the subject matter they are talking about, it is painful. Reach out to your network of recruiters to let them know you're actively looking. Secondly, look for new contacts. No doubt with the recruitment market being ever more fragmented, with more and more agencies and deeper levels of specialisation there will be good recruiters that you do not know yet. A recruiter might not place you in the eventual role you take, but might help you in your process: or introduce you to a left field business, give you a nugget of advice, or introduce you to a beneficial contact.
Some of the best candidates we know are shameless self-promoters, and we admire their approach. Use social media to your advantage – as marketers, get good at marketing yourself. Be self-critical – does your LinkedIn photo add to your personal brand? Is the content on your profile accurate? Interesting? What does it say to a potential reader? These are some of the basics, but if you want represent yourself as a true marketing expert, you should be actively commentating on trends and developments – there are lots of ways in which you can do this.
Events are a great opportunity which we recommend to expand your wider network and be seen as a commentator. At tml Partners we run our CMO Roundtable Series for senior marketers to debate and discuss the most relevant marketing topics relating to your sector, but there are lots of wider events for you to attend.
Finally, tap into your wider network – it is best not to leave it five years to reconnect with an ex-colleague that you once worked with, but if that is the case, re-connect. Your network are likely to be your biggest promoters. We've all been there when you look at the date and somehow it is December and you cannot believe where the year has gone. Prioritise reviving these relationships to tune into the market and hear about the new and interesting opportunities.
We hope this helps you in your search. If you would benefit from a confidential career conversation do get in touch. We would love to connect with you.
James Gilford is one of the management team at tml Partners and specialises in senior marketing recruitment with a particular expertise in financial services. 
Tags:
advice
,
Marketing headhunters
,
marketing recruiters in london
,
Marketing recruitment