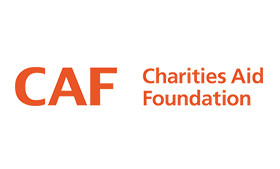 tml Partners, the marketing headhunters, are proud to partner with the Charities Aid Foundation (CAF) to appoint Director of Product & Marketing.
CAF is one of Europe's largest charities and is among the largest providers of philanthropic products and services to charities, donors and businesses worldwide. CAF helps people and companies support the causes they care about, and providing banking, investment and fundraising services to charities. Since 2007, CAF has channelled more than £4.0 billion of donations to charities worldwide.
Visit www.cafonline.org  for more details.
CAF retained tml Partners based on our reputation as a specialist for senior marketing hires to execute an executive search for their Director of Product & Marketing. This board-level position is pivotal in ensuring that CAF builds on its 90 year track record of innovation, creating new ways of connecting donors with the causes they care about. The position reported the CEO and led a team of over 30 people.
"Simon came highly recommended to CAF and we weren't disappointed. We retained tml Partners to execute a search for our new Director of Product & Marketing. Simon showed a firm grasp of our hiring needs as well as our product and marketing strategy which led to a successful shortlisting process which myself and the CEO were both happy with. With regular updates, Simon was always accessible and consultative in his approach and we are very pleased with the new addition to our Board."
Corinne Wells, HR Director
Bridgit Richards was appointed to the post bringing a wealth of expertise from Unity Trust having previously been the Marketing Director at Wesleyan.
"Working with Simon and the team at tml Partners was a really positive experience from beginning to end. Their expertise in the marketing space is quite evident and highlights how important experience is. These days applying to senior jobs can seem a somewhat faceless experience, so it has been a welcome change to build a relationship with Simon and his colleagues. He has always been completely accessible, honest and impartial – recruitment processes are rarely straight forward so working with someone who is experienced and has such trust with his clients counts for a lot. I'd be happy to recommend the team at tml Partners as an important part of any aspiring Marketing Directors network." 
Brigit Richards, Director of Product & Marketing
tml Partner – marketing executive search