The Tomorrow Foundation by tml Partners continues to build a strong community partnership with Resurgo, a charity that assists young people who are facing barriers getting into work or education.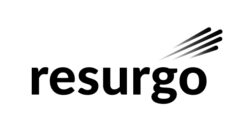 Resurgo means to 'rise up again'. The charity believes that everyone has a part to play in the transformation of society. If we each play our part, society will flourish. Their  industry leading Spear Programme ignites 'a vision of the possible' in young people facing challenges, unlocking their innate talent and potential.  The programme is for 16 to 24 year-olds facing challenges who are not in education, employment or training (NEET) and need help to kick start their career and find long-term employment. It offers each trainee a year of support including coaching to overcome challenging attitudes and behaviours, and practical training such as CV writing and mock interview practice.
tml Partners have provided volunteer support to Resurgo for over two years now –  offering time to undertake mock interviews for young people preparing for new employment opportunities, delivering career panel sessions, and celebrating with those who have successfully completed the Spear Programme. In 2021, the tml team also took part in The Royal Parks Half Marathon, raising funds for Resurgo. 
"We are now delighted to go one step further;" comments Charlie Green, tml Partners Managing Director, "and directly sponsor the Spear Programme. We set up The Tomorrow Foundation to improve lives and help create a fairer future for tomorrow. It continues to be such a rewarding experience for our team to support Resurgo, and we now hope our impact can change the course of a young person's life."
"It has been fantastic to work with the team at tml Partners over the last 2 years and very rewarding to see the team realise their value in making a significant impact for the next generation. It is encouraging to see an organisation plays its part in transforming society and how giving in this way is mutually beneficial."
Harry Campbell, Corporate Partnerships Manager, Resurgo.
Through The Tomorrow Foundation, tml Partners has pledged to a Community Charter in which our employees dedicate 5% of their working week to charity and pro-bono projects. In addition to sponsoring the Spear programme, tml plans to carry out additional volunteering programmes and fundraising initiatives throughout the year.  
If you'd like to find out more about Resurgo and the work we are doing with this incredible charity, please don't hesitate to get in touch.