G.Network is creating a 21st Century fibre network that will future proof London's broadband for decades to come. The company is a 100% fibre ultra-fast internet service provider (ISP) focusing on delivering reliable broadband speeds of up to 1 Gbps to Londoners city-wide. Founded in 2016, G.Network has grown significantly through several rounds of funding from Albion Capital and the Cube Infrastructure Fund II enabling them to roll out their ambitious plans at exhilarating speed.
In December 2020 it was announced that G.Network plans to invest over £1bn in rolling out connectivity in London following its latest successful fundraise.  Over the next 5 years, G. Network plans to dig around 4,500km of streets, to reach approximately 1.4million London premises, including many underserved areas, bringing competitively-priced high-speed broadband to residents and businesses.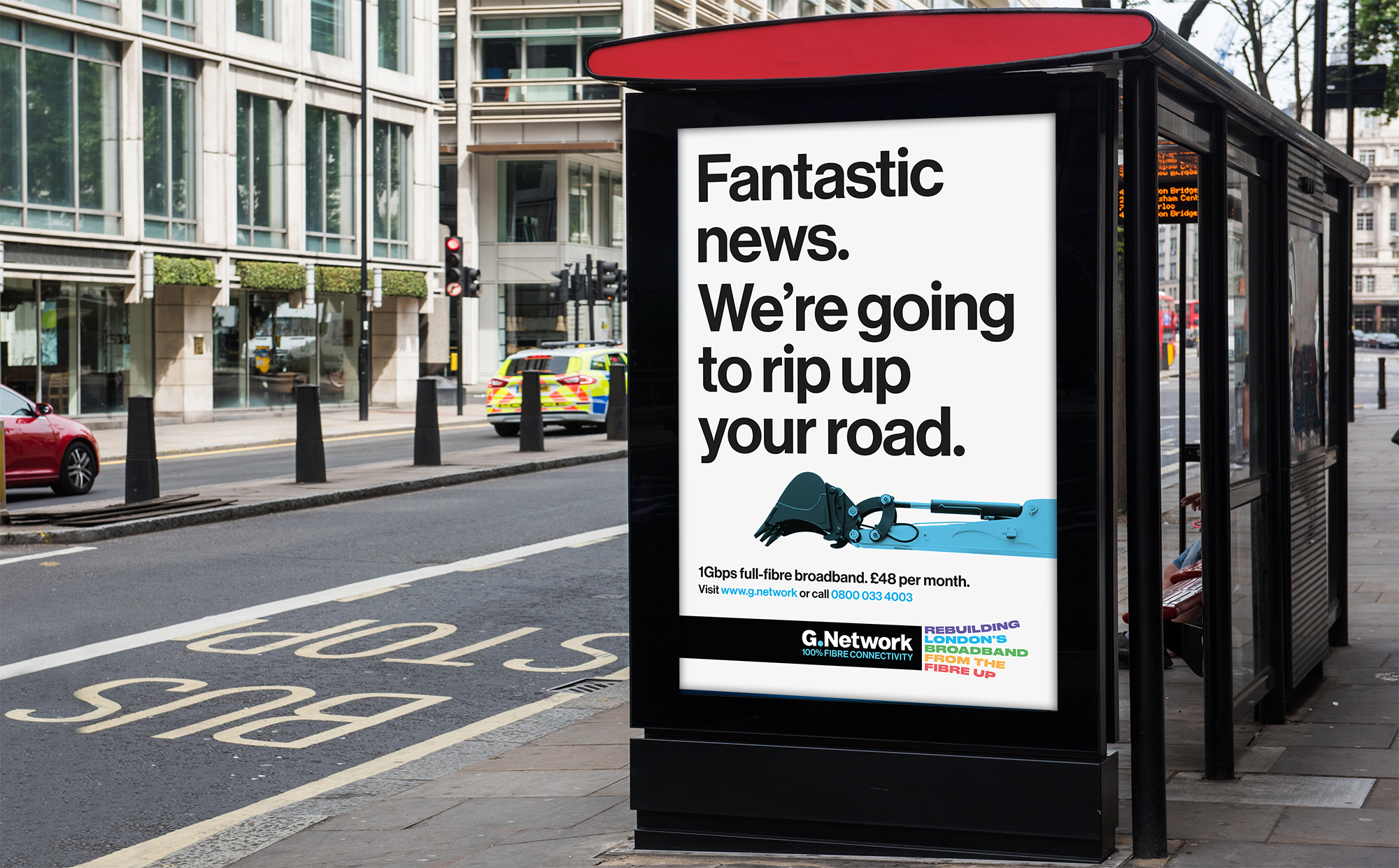 This hugely exciting and disruptive UK company has been growing at a rate of knots and with ambitious targets set, this has meant building the right talent quickly has been crucial.  tml Partners have been working alongside G.Network to help them build out their senior strategic marketing function.
As well as the 100% full fibre network and product performance, it is G.Network's  ambition to differentiate in the market based on the end-to-end customer experience.
In an industry that is not renowned for its high levels of customer satisfaction, G.Network want to deliver and be recognised for exceptional customer experience
With a successful senior sales and marketing team now in place, Emma Calder worked closely with Douglas Grierson, Director of Sales and Marketing at G.Network  to support with the appointment of a newly created Head of Customer Experience, operating from their London HQ.
The brief was to find a  talented customer experience professional to develop and perfect the customer journey across multiple touchpoints during the customer life cycle to ensure outstanding customer satisfaction.
Emma utilised her and tml Partner's network, alongside a proactive search to provide a comprehensive shortlist of profiled candidates. After a rigorous vetting process that focused not only on skillset but the all- important cultural fit, the project resulted in the successful hire of Nicola Langley, who started her new role in January 2021.
Prior to starting with G.Network, Nicola had crafted and refined her customer experience at companies such as Volvo, Onecom, Vodafone and Virgin Media.
"It's been a real pleasure working with Emma from tml Partners on this recruitment; she worked very closely with me to gain a detailed insight into the drivers and nuances of this new role and supported me in creating a comprehensive brief.  The process of selection was rigorous; I had a very high-quality short-list to interview; which resulted in us hiring Nicola who has really hit the ground running and already feels part of the team at G.Network."
Douglas Grierson – Director of Sales & Marketing, G.Network
"Emma from tml has been absolutely fantastic. Her commitment has helped me secure a wonderful role – she ensured I was kept up to date at all, fully prepped throughout the interview process but more importantly, incredibly supportive. Thank you Emma!" 
Nicola Langley – commenting on her experiences of working with tml Partners
tml Partners is an international executive marketing recruitment firm specialising in senior marketing appointment up to board level, across marketing, business development and corporate communications.  Emma Calder is currently partnering with high growth FMCG and Retail clients to support the best in class development of in-house marketing, innovation, communications and digital functions -working across both permanent and interim briefs.
To learn more about how Emma and the team at tml Partners can support the growth of your marketing function, please get in touch at emma.calder@tmlpartners.com