tml Partners are proud to have partnered with FMCG organisation Church & Dwight to source their new Associate Marketing Director for Haircare.
Founded in 1846, Church and Dwight UK Ltd is part of Church & Dwight Co. Inc. based in Princeton, New Jersey, USA, listed on the New York Stock Exchange. They are a global business, with a well-established UK organisation of over 300 employees in offices across London and Kent, home to personal care and household brands such as Batiste, Nair and Arm & Hammer.
The Challenge:
This was a critical hire for Church & Dwight with the UK being the global lead market for the flagship brand Batiste, sold in over 90 countries worldwide. This role became available with the internal promotion of Michael Benson to European Marketing Director and the subsequent promotion of Sonila Troka into the UK Marketing Director position from Associate Marketing Director for Haircare.
Reporting into the UK Marketing Director, this high-profile role would need to lead an internal team and drive the growth strategy for Batiste, Viviscal and Toppik with full responsibility for the category and brand P&Ls. The right candidate would take on various responsibilities relating to category performance, pricing strategies, budget management, as well as omnichannel marcomms and innovation pipelines which will roll out to the global markets.
The Solution:
tml Partners worked closely with Sonila Troka (Hiring Manager, UK Marketing Director) and Sarah Sayers (HR Director) to develop a deep understanding of the company, their marketing function and the skills necessary for an individual to succeed in the role. Utilising our extensive network of marketing professionals across personal care and beauty FMCG, a shortlist was presented. Church & Dwight conducted a comprehensive, three-stage interview process. This resulted in Charlotte Mahieu, a commercial, experienced FMCG marketeer across personal care and beauty, being offered the Associate Marketing Director position. The hiring process, from the initial briefing to the acceptance of the job offer, was completed in 8 weeks.
Charlotte arrives with over 9 years of experience with Johnson & Johnson, working across their nutrition and beauty portfolios, in both regional and local roles. She brings additional skills from her experience with high-growth start-up Signifier Medical Technologies, which honed her D2C marketing expertise. We have no doubt Charlotte will be a fantastic asset to the Church & Dwight team and look forward to seeing the impact she will have across their haircare portfolio.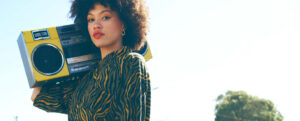 The successful candidate, Charlotte Mahieu, commented: "tml Partners have been amazing to work with as I looked for my next role. My consultant, Lottie and the FMCG team clearly care about their clients and add a lot of value in the process. The team are very easy to communicate with and I have really enjoyed working with them.  By far the best recruitment experience I have had".
Who are tml Partners?
tml Partners are a specialist marketing headhunter with access to a global network of marketing leaders.
Whether you're seeking interim or permanent solutions, our team have the expertise to support across various sectors and locations.
To learn how tml Partners can help you, get in touch with Emma Calder: