Foodspring are one of the largest and fasted growing targeted nutrition businesses in Europe, based out of Germany and still founder lead, with a strong presence across Western Europe and ambitious plans for growth.
They are a premium brand offering on-trend, evidence based and data-driven products for consumers with needs around sports performance, healthy living and wellness.  Their portfolio spans protein shakes, supplements, snacks & bars, beverages and smart cooking solutions.  They also offer a nutrition and fitness platform, personalised to customer preferences, with access to nutritionists, a dedicated 'Coach' section and a Body Check recommendation engine.

In June 2019 they were but bought by Mars Edge, a segment of Mars Inc, which has been built to contribute to better lives through nutrition and improving human health by partnering with academia, philanthropic organisations and start-ups.
Emma Calder worked directly with Foodspring to support with the appointment of a newly created Global Digital Marketing Director position, operating from their Berlin HQ.  Working  closely with the COO and Chief People Officer, the brief was to find a digital acquisition specialist with a high level of analytical and technical skill, commercial acumen and a deep knowledge of e-commerce, shopper behaviour and DTC practices.  Emma utilised her and tml Partner's network, alongside a proactive search to provide Foodsprings with comprehensive shortlist after a rigorous vetting process.
Edwin Blanchard was successfully appointed as Global Digital Marketing Director and commenting on his experiences of working with tml Partners he said: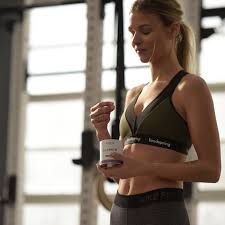 "I worked with Emma Calder (and Peter) and found them both professional with a supportive proactive approach throughout my process. Emma particularly provided help in navigating an unusual recruitment process, in offering advice on maintaining momentum in the process & in getting the employer to meet some of my personal requirements without jeopardising the role offer. I thank them for their help."
tml Partners is an international executive marketing recruitment firm specialising in senior marketing appointment up to board level, across marketing, business development and corporate communications.  Emma Calder is currently partnering with high growth FMCG and Retail clients to support the best in class development of in-house marketing, innovation, communications and digital functions -working across both permanent and interim briefs.
To learn more about how Emma and the team at tml Partners can support the growth of your marketing function, please get in touch at emma.calder@tmlpartners.com