2020 brought with it significant changes to how we work and how we live. The role of marketing has been elevated as organisations look to stay engaged and relevant and the Chartered Institute of Marketing has seen many marketers look at their career ahead. Whether driven by uncertainty surrounding job security, organisational changes, the need to take on more responsibility or the realisation that their skillsets have fallen behind, there has been a notable change in the numbers of marketers who have put aside time for themselves to upskill and prioritise their professional development which is vital in this fast paced and constantly evolving industry.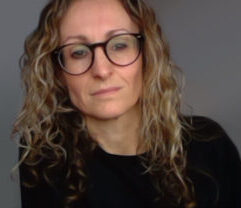 With an eye on the future, and the ever-evolving demands of marketing, tml Partners, caught up with Gemma Butler, Marketing Director of the CIM, to reflect on her own career and provide some valuable advice to those who may be starting out on their journey.
What is the best piece of career advice you've ever received?
Go into every situation as prepared as you possibly can.
And, be nice.
What future opportunities do you think marketing and communications will create over the next five years?
Marketing's role goes beyond advertising and selling things, it is the voice of the customer and the organisation, marketers are key to developing propositions, shaping purpose, informing strategy all whilst protecting the reputations of the brands they work for. With the environmental crisis at a critical point and marketing being responsible for a lot of the behaviours which have led us in part to the situation we are in today; mainly driving consumption to unsustainable levels, I believe the role of marketing over the next five years is more important than ever. As an industry we need to use our 'powers for good'. By the very nature of what we do, we have the opportunity to raise awareness of the issues we face, both internally and externally, drive different behaviours to the ones that exist today and create sustainable propositions and services which lead to a more sustainable future.
Given that knowledge is power, what is your most trusted news source?
Is there such a thing as a 'trusted' news source? I get my news from a mix of sources, traditional media such as, The Guardian, and then from my network and Google searches. If I see something that interests me, I always search for additional information so I have a fully rounded view.
What has had the most influential impact on your leadership career and why?
Starting a leadership role with 9 unforeseen vacancies (not because of me). I had to spin a lot of plates whilst getting my head around my own responsibilities and objectives. Definitely a baptism of fire, and whilst it didn't feel like it at the time, it gave me a unique opportunity as I restructured the department, brought in new people and tried new things. It was also a huge test on my own resilience.
What is your biggest takeaway from COVID 19?
When we are forced to make changes it's amazing how we can adapt and do it. I loved the fact we had to think differently, were able to short circuit processes and try new things because I think you learn so much more this way…and more so if they go wrong. You learn from it, evolve it and try again.
On a personal level, I'd say 2020 has made me braver and given me a whole new set of goals I am now proactively working towards achieving.
What advice would you give to marketing professionals just starting out in their career?
Make sure you focus on your core skillset. Relationship building, communication and stakeholder management skills are some of the most important for any marketer. Marketing should work across all parts of the organisation and by the very nature of what we do, building cross functional relationships, bringing people on board and getting them to buy in to what it is you are trying to achieve (both internally and externally), is central to your success both professionally and personally.
What's the toughest interview question you've ever asked, or been asked?
I think we've all been asked at some point, 'what are your biggest strengths / weaknesses?'. I really struggle with these types of questions on the basis that they are really hard to answer authentically or at least come across as being authentic. They usually result in responses which sound like they have come from quick Google search and what you think people want to hear.
Who is your business hero, and why?
Brené Brown. I love her work and her approach and views on leadership. Her talks and podcasts resonate so much with me. She is all about being more human, 'brave work, tough conversations, whole hearts'. I think we need more of that moving forward.
How are you planning for 2021 and beyond?
I want to retain and carry forward a lot of what I have learnt in 2020 which is to take an open minded approach to all parts of life, be brave and don't be sucked back onto the treadmill way of living based on what is seen as the societal norm. There has been a lot of talk about 'when things go back to normal', I think we have a huge opportunity to change a lot of what wasn't working before and build back better. I for one never want to 'go back to normal'.
A big thank you to Gemma for the conversation. 
tml Partners is an international executive marketing recruitment firm specialising in senior appointments across marketing, business development and corporate communications. Contact David Price for more information.