The year was 2020, a strange and unprecedented year that led us all to experience a pandemic driven decline in some way or another. The management consulting industry, however, rebounded strongly in 2021 and is still riding the wave of this positive trajectory as we head into the summer of 2022. So much so that consulting firms have been forced to reinvent themselves, whether that's through the adoption of better automation capabilities, continued digital upskilling, or even implementing entirely new business models. One thing is for certain… It has created a HUGE demand for talented marketing and business development leaders in the industry.
Over the last few years, it's been incredibly interesting to witness the amount of marketing and business development leaders make the transition into the management consultancy industry from wider Professional Services. tml Partners have supported and partnered with many people who have been successful in making that transition.
Anjna Rising worked with tml Partners and did just that. After some time as a business development manager in the legal sector, Anjna decided that she wanted to explore a potential move into management consultancy. Below she discusses some of her thoughts with Mat Reeves.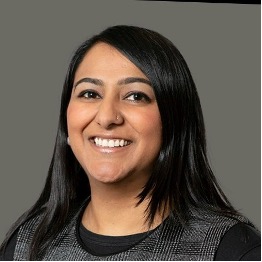 What were the biggest drivers behind making the transition from Legal to Consultancy?
For me the biggest drive was the opportunity to work across the wider range of service lines and companies within my sector. Exposure to new and upcoming business is very exciting and this is just what I needed to grow in my career. Additionally, consultancy is known for only hiring the best teams and working with intelligent, driven people makes every day a learning experience.
What have you found are the biggest differences from a marketing/BD perspective?
Due to the nature of consultancy the pace is very fast, and people really pull together to deliver growth for the firm. Also new ways of working and change is embedded in the culture of the firm. The management consultancy industry is also extremely innovative and forward-thinking, which makes for quite a different and dynamic way of working.
What are your favourite parts of working in a management consultancy?
There are two parts of my role which I really enjoy. Firstly, this role is client-facing and it is a great network building role, something you don't tend to see in the more traditional business development roles within professional services. The second is I play a key role developing the strategy of the business, which has made me feel like I am really making an impact for the firm.
Were there any particular challenges you faced when making the transition, and if so, how did you overcome them?
The biggest challenge I faced was educating the wider team on the role and responsibility of a business development manager.  I work hard to build relationships with key stakeholders to become advocates on my behalf and I worked with the marketing team to develop my relationships with the Partners.
What would your advice be to people thinking of making a move into management consultancy?
Good sector knowledge and understanding of the client needs is a key requirement for anyone who is looking to move into management consultancy. Being open to talk to clients and asking questions will help to build a deep understanding of your unique specialist area and will make you invaluable to any firm.
A big thank you to Anjna for the conversation.
tml Partners is an international executive marketing recruitment firm specialising in senior appointments across marketing, business development and corporate communications. If you are looking at senior/leadership roles within management consultancy, please get in touch with Mat Reeves for more information.