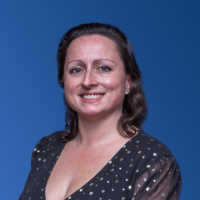 Katie provides executive support and assistance to the leadership team at tml Partners.
Having competed a BA(Hons) in the North East in Business Management and Administration, Katie moved down to Northamptonshire from Scotland and has been able to use transferrable administration and management skills in various industries. These include Motorway Hospitality, Automotive and a well-known luxury hospitality/retail company.
Katie is now an Executive Assistant balancing parenting, work and village life. Away from work, Katie is highly-involved in her local community, supporting her village as vice-chair of the school governors for the village primary school, and volunteers as part of the committee arranging village events.